pdt-architect is a registered practice with the RIAI,
the representative body for Architects in Ireland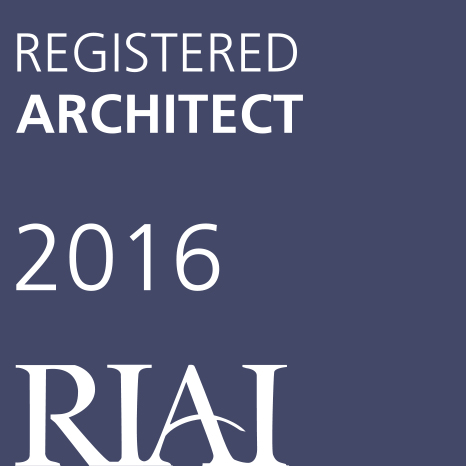 Full Architectural Service
envisages the involvement of an architect at every stage of a one off, new build project, from inception through to completion of the building.
The various components of a full architectural service typically include:
INITIAL DESIGN
taking client instructions, including site visit and assisting client to identify and define their requirements

general advice on planning, building regulations and other relevant statutory requirements
outlining timetable for the project to client and discussion of various design options with client
preparation and presentation of sketch design, gaining client approval for the outline proposals
DEVELOPED DESIGN
developing detailed design, consulting with the planning authority and any other relevant bodies such as fire authority
preparing and submitting application for planning permission
on obtaining planning permission, preparing documentation to comply with statutory requirements
DETAILED DESIGN
preparation of drawings suitable for construction purposes
agreeing form of building contract and explaining client obligations thereunder
advising client on tender process, inviting tenders, appraising and reporting on tenders received
arranging for building contract to be signed by the selected contractor
CONSTRUCTION
Architectural
Design
Experience
pdt
-architect 21 Meadowbank, Bushy Park Road, Dublin 6 .
tel
01 405 5870 .
email
info@pdt-architect.com